It is not very pleasant to wake up in the middle of the night because of chronic pain. It is also not very nice to start your day with any kind of ailment and keep going on with the severe pain for weeks together. You must have tried many natural and medical ways for pain relief. However, nothing of them worked for the long term, right? This is because these pain-relieving methods were for instant relieve only and the pain after some time came back knocking at your door.
To minimize chronic pain in the long run, you need to take some drastic steps. They may seem difficult and unbearable in the beginning, but they are the ones that will help you get rid of chronic pain. But before dwelling into the methods of pain relief, let us understand what is chronic pain.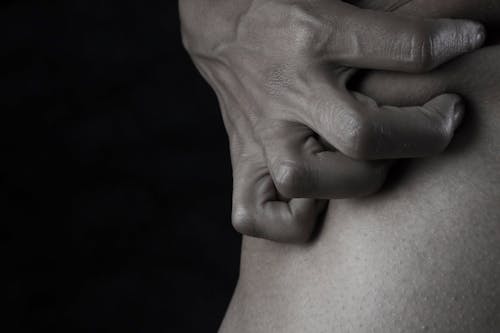 What is Chronic Pain?
Chronic pain is the pain that is categorized by the duration of lasting of the pain. It may last for two weeks, sometimes for months. The pain feels like a burning sensation. This pain often occurs even after the healing period of the injury is over. Some of the most common chronic pains are a headache, lower back pain, arthritis, nerve damage, and fibromyalgia, to name a few.
While doctors often prescribe pain relief tablets, gels, and creams to treat such pain, but that is for instant relief only. It is necessary to eliminate the problem from your body. Mere pills and ointments cannot resolve the problem.
Five Long Term Pain Relief Treatments
These treatments do not require you to take pills or creams daily. Similarly, they do not need you to use natural remedies to treat your pain. All you need is the right guidance and correct treatment to cure your pain for a longer duration.
Therapies For Pain Relief
There are several therapies that are medically proven to cure chronic pain in the long run. These therapies include occupational therapy, physical therapy, and music therapy. Each of these is equally important in combatting severe pain.
Occupational therapy is one where the therapist teaches the patient techniques of doing daily activities without worsening the pain. Physical therapy includes a set of exercises designed to enhance the strength and movement ability of the patient. Adding more, music therapy is the new-gen therapy for pain relief. Any music is good for distracting your mind from the pain.
Chiropractor's Help For Pain Relief
A chiropractor is a professional who treats the patient by aligning the musculoskeletal structure of the body. Chiropractic treatment is the best way of pain relief without undergoing heavy medication and surgeries.
Exercise and Yoga
Significantly, exercise is the safest way of getting fit and healthy. A person dealing with chronic pain need not go on an extensive exercising spree. Rather, he or she can do basic exercising to get control of their body.
Some generic and easy cardiovascular exercises that you may do when feeling chronic pain are swimming, cycling, and brisk walking. On that note, yoga also helps in dealing with chronic pain and relieving the same. Meditation and breathing techniques can provide you with control of your body.
Massages
Who does not enjoy getting a massage? To be honest, there is nothing better than getting a refreshing and relaxing body massage. Therapeutic massages are helpful in preventing chronic pain in the long term.
Conclusion
These treatments are safe and very basic. They involve little hassle and treat the target area for longer durations. So, the next time you have chronic pain, use these treatments instead of swallowing a handful of pills for pain relief.