While many of us pay little heed to night creams, they are actually very important for glowing skin. Yes, you read that right. Night cream for glowing skin is a must. You should never skip using them before going to bed. Although, it seems impossible to describe what magic night cream does to your face. However, we will still try to put in words its notable significance in your skincare routine.
Significance Of Night Cream For Glowing Skin
After spending an entire day in a stressful workplace shouting and working hard, it is now time to relax. While your brain cools down and you fill your empty stomach with your favorite food. Your skin also needs its favorite things to relax.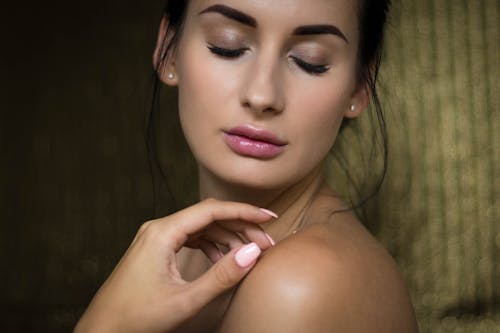 More often than not, you skip applying night cream before hitting the sack. This is mainly because you are not aware of the benefits tonight cream holds. It is now time to unravel the benefits of night cream for glowing skin.
Supplies moisture to the skin
Regulates blood flow
Keeps the skin soft and supple
Restores the elasticity of the skin
Keeps the skin texture
Prevents the skin from sagging
Helps in the renewal of skin cells
How To Make Night Cream For Glowing Skin At Home?
There is no doubt about the fact that night creams are beneficial and effective. However, chemically rich and overtly expensive night creams are not always the only option. There are certain creams that make the skin rough and cause irritation. This happens because of an allergy. Still, as they say, an ounce of precaution is better than a pound of cure, it is better to use a homemade night cream for glowing skin.
Homemade Milk Cream
To make this cream, you will need – milk, rosewater, olive oil, and glycerine.
Add one tablespoon of milk, rosewater, olive oil, and glycerine to a bowl and mix it well. Use a blender and make a paste of it. Blend it until it becomes smooth. Store it in an air-tight container and use it regularly.
Turmeric- Sandalwood-Yogurt Night Cream
Turmeric is the most basic ingredient used in our kitchen. It is helpful in lightening the skin. To make this cream, you need – Turmeric powder, sandalwood powder, yogurt, lime juice, a few saffrons strands, and a handful of almonds (soaked and peeled).
Add all the abovementioned ingredients in a bowl and mix them well. Blend them until you get a smooth paste. You can use this paste for as long as a week. Do not forget to refrigerate it.
Aloe Vera Gel Night Cream
Aloe vera solves your acne problem. It has salicylic acid which helps in reducing acne. To make this cream, you need – aloe vera extract, lavender oil, and primrose oil. You can cut aloe vera leaf and pluck out the gel from it to use in the cream.
Add all these ingredients into a bowl and blend them well. Store it in a container to use it daily.
Conclusion
All these recipes are for a general night cream for glowing skin. They are very basic and easy recipes. You can customize your cream by adding your favorite natural ingredients. Choose a night cream based on your skin type and use it regularly for desired results.