Taking care of your body from head to toe is quintessential. This is perhaps the purest way of showing love to yourself. While most women spend an ample amount in taking care of their face, hands, and hair. They take care of their skin by using different creams, however; they take foot care often for granted. We rarely find foot creams in their closet.
We all know dry feet do not look appealing or attractive. Many do not have apposite knowledge about feet care. Many others find it difficult to make time for feet care routines. Whatever may be the reason, the truth is we do not pay our feet due attention.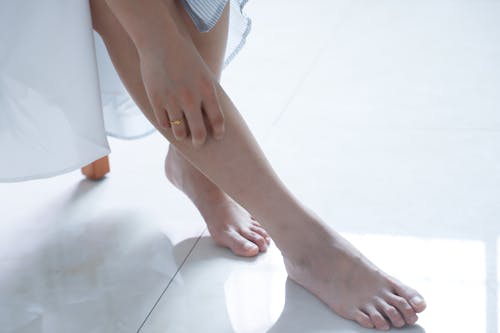 The simplest way to make your feet soft and moisturized is to apply a foot cream. But only when you know the benefits of it. Here are some benefits of foot cream that will blow your mind completely.
Benefits Of Foot Cream
A foot cream made of natural oils and other safe elements keeps your feet healthy, young and soft.
Foot Creams Provide Natural Nourishment
Natural oils, plant extracts, and other natural ingredients provide your feet with nourishment that it deserves. Such a foot cream hydrates the skin and provides glow and softness. Foot creams boost blood circulation and healthy blood circulation keeps your feet nourished.
Odorless Feet
Spending hours in the office while wearing shoes leave your feet stinking. Yes, your feet stink because of sweat and inadequate airflow. Tight shoes or other footwear deprive your feet of fresh air and lead to bacteria and fungus attacking your feet. Applying a nice foot cream can make your feet fresh and odorless.
Foot Creams Give You Happy Feet
Soft, moisturized and light feet equal to happy feet. Foot creams keep your feet toned. Apart from that, foot creams get absorbed in your skin without making you feel greasy and oily.
Moisturization
Foot cream keeps your feet moisturized for a longer duration throughout the day. Even in the busiest hours also your feet do not lose their softness and moisture if you apply foot creams regularly.
Foot Creams Ensure Hygienic Feet
Most people find their feet very itchy during nights. They often complain of having redness and swollen feet at night. Cracked heels add fuel to the injury. These problems make your feet unhygienic. The best solution for unhygienic feet is to provide them with essential oils and other important elements.
Conclusion
When we talk of foot care pedicure and other professional foot treatments come in our minds. This is more or less because it has conditioned us to think like that. However, you need not spend your hard-earned money and fruitful time in the salon. Foot creams solve your problem completely.
Foot creams are as important as your face creams. To your surprise, they are equally effective too., your feet go through a lot of trouble all-day, hence they deserve special treatment. There seems to be no doubt about the fact that nobody likes to have dry feet. It is not only unattractive but also unhygienic too. So start using foot cream and see how your feet transform into beautiful and attractive feet.